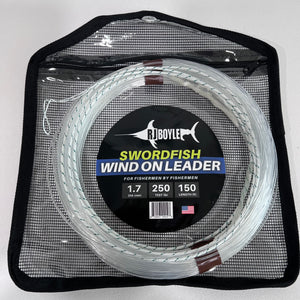 The RJ Boyle East coast special Swordfish Wind-on that's 150' long with 250# Momoi mono and weight loop.   You can count on these professionally rigged Wind Ons.
This premium Wind Ons is made with the double wall construction method which feeds the mono through both hollow legs of the Dacron loops. This provides superior holding power and a knot less finish. 
Also includes the pouch.